Military Aid for Kidney Cancer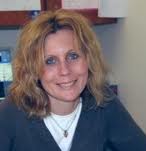 ACKC Lobbying Efforts Result in $933k Grant for Kidney Cancer Research
In 2006, Action to Cure Kidney Cancer and its supporters lobbied Congress seeking a $15 million appropriation within the Department of Defense's Congressionally Directed Medical Research Programs (CDMRP) for kidney cancer research (see Campaign 2006 below for details). Although we did not get the $15 million, we were successful in getting kidney cancer listed as one of the twenty-eight topic areas eligible to compete for $50 million in research grants in the FY2006 Peer Reviewed Medical Program (PRMRP), which is also within the CDMRP. This was the first time kidney cancer was eligible to receive Department of Defense (DoD) money for research.
From this FY2006 PRMRP appropriation, the DoD, in 2007, awarded Maria F. Czyzyk-Krzeska, MD, PhD of the University of Cincinnati a four year grant totaling $932,919 for the "IDENTIFICATION OF GENES IN KIDNEY CANCER ONCOGENESIS". She now has five full time researchers in her lab. This is the first time that the Department of Defense has ever awarded funds for kidney cancer research.
In FY2007 Congress eliminated the entire Peer Reviewed Medical Research Program in a budget cutting action. In the Spring of 2007, ACKC again lobbied Congress requesting $15 million for CDMRP for kidney cancer research in FY2008 budget. We sponsored a briefing for House health aides featuring talks by Dr. Keith Flaherty, Assistant Professor of Medicine, Abramson Center at the University of Pennsylvania and Stephanie Chisolm, Ph.D., Director of Patient Education for the American Urological Association Foundation, a slide presentation by Fred Atkin, ACKC Vice President, and a Patient/Caregiver Panel. We also had a "March on the Capitol" where ACKC and its supporters met with Congressional and Senatorial aides seeking House and Senate support for our "Dear Colleague" letters, which asked for the $15 million appropriation. In addition we asked members of the House to sign on to H.Res.123 expressing the sense of the House of Representatives that March should be established as a National Kidney Cancer Awareness Month. This proposal was initiated by Linda Cox in memory of her daughter and ACKC fully supports the legislation. The bill is currently referred to the Subcommittee on Health within the House Energy and Commerce Committee.
In spite of all our efforts, we were unsuccessful again in obtaining $15 million for the CDMRP for kidney cancer research in FY2008. We had fewer members of the House sign the Dear Colleague letter because they were afraid of violating rules that didn't come out until after the submission deadline for the Dear Colleague letters. However, Congress reinstated the $50 million Peer Reviewed Medical Research Program and listed kidney cancer as one of the 21 topic areas eligible for grants The Department of Defense has not yet opened the program for applications. Interested researchers can go to: http://cdmrp.army.mil/prmrp/default.htm and query "Funding Opportunities" to submit an application for a kidney cancer research grant.
In 2008 ACKC and its supporters will once again strive to obtain $15 million for the CDMRP for kidney cancer research. Our accomplishments in getting kidney cancer added to the PRMRP in FY2006 and FY2008 and the $932,919 award to Maria F. Czyzyk-Krzeska, MD, PhD provides hope for our future kidney cancer fundraising efforts.