ACKC Day at Bluefish Stadium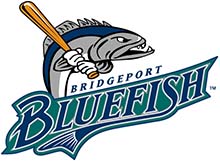 Sunday, June 26, 2016, was a day to support kidney cancer research at a baseball FUNdraiser  —  Bridgeport Bluefish vs Long Island Ducks. Ticket sales benefited ACKC and Smilow Cancer Hospital, and each donation to ACKC allowed a volunteer at Yale New Haven Hospital to attend the game for free.
If you weren't able to join us, you can support ACKC and kidney cancer research by giving via the button at the right or linking to our donate page. Stay tuned for future fundraising events!
• • •
Your gift is very much appreciated. Action to Cure Kidney Cancer is a 501(c)3 not-for-profit corporation. Your contribution is tax deductible to the fullest extent of the law. A copy of ACKC's latest financial report may be obtained by writing to Action to Cure Kidney Cancer, 150 West 75th Street Suite 4, New York, NY 10023, or by calling 212 714 5341. New York State residents may obtain a copy of ACKC's annual report by writing to the Office of the Attorney General, Department of Law, Charities Bureau, 120 Broadway, New York, NY 10271.