Concerts to Conquer Kidney Cancer – 2015 Tour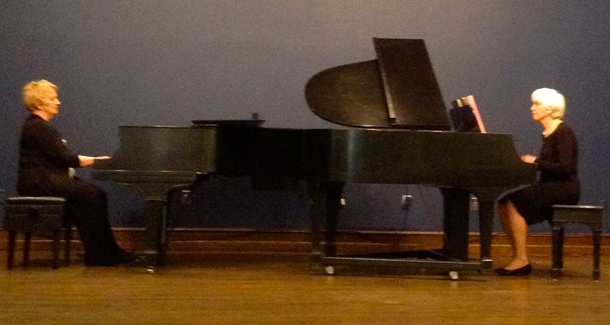 Our final concert for 2015 was Sunday, July 5, in Boulder, CO. Brenda Casey and Pat Todd presented seven two-piano performances during 2015 to advocate for kidney cancer research funding and benefit ACKC. View the concerts program. Meet the performers. Read our blog to see where we were. Watch the concerts videos.
If you weren't able to attend, you can support ACKC and kidney cancer research by giving via the button at the right or linking to our donate page.  Stay tuned for our plans for 2016!
•••
PERFORMANCES 2015
Guilford, CT
Saturday, May 16 and Sunday, May 17
3 pm
18 Fair Street
Philadelphia, PA
Tuesday, June 23
7 pm
SCH-Springside, Upper School Auditorium
8000 Cherokee Street
Raleigh, NC
Friday, June 26
7:30 pm
Ruggero Piano
4720 Hargrove Road
Overland Park, KS
Monday, June 29
7 pm
Schmitt Music
7316 West 119th Street
Overland Park
Kansas City, MO
Tuesday, June 30
1 pm
Union Station
Kansas City
Boulder, CO
Sunday, July 5
3 pm
Boulder Piano Gallery
3111 Walnut Street