Ruth Love's Personal Story
by Staff on November 16, 2010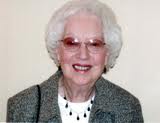 It was my good fortune to become ill after a restaurant lunch in August 2000. The discomfort hung on for almost a week. At a visit to my internist, he confirmed my suspicion that I had food poisoning, but he also prescribed a sonogram just to make sure that nothing else was the culprit. What did show up was no other cause for the pain and discomfort, but a lesion on my right kidney, which required further investigation. An MRI the next month and a CT Scan in November pointed to renal cell carcinoma, requiring surgery.
I consulted with a local urologist who assured me that he could perform the necessary nephrectomy. However, my daughter and I decided on doing some research on options available other than open surgery. One area that I looked into was that of non-invasive techniques leading me to inquire about laparoscopic surgery. How many laparoscopic surgeries should a surgeon have performed to be considered sufficiently experienced? I was told "at least ten" by one source.
Our research finally led us to Dr. Louis Kavoussi at Johns Hopkins Hospital. Dr. Kavoussi had been, 10 years earlier, one of the original urologists to have started doing renal nephrectomies using laparoscopic surgery. I asked him how many nephrectomies he performed and he said "over 1000". That seemed sufficient to me and besides that all three of my daughters were very impressed with this friendly, humorous, and reassuring doctor.The surgery went well. The tumor was 1.5 cm, clear cell. The partial nephrectomy that Dr. Kavoussi performed leaves me with two fully functioning kidneys. Up to this year, my follow-up testing had been all clear, but this year's CT scan showed what looked like a complex cyst possibly containing a lesion in my left kidney. I was pre-schedule to have cryoablation to freeze the cysts, but Dr. Kavoussi first recommended that I see Dr. Michael Hill, Director of Abdominal Imaging at George Washington University. He gave me an ultrasound, which showed the object in my kidney to be a simple cyst, nothing to worry about, no ablation necessary.
With these tests, one always holds ones breath, but I am relieved and grateful that it turned out to be nothing significant.